"I am not an automatic no" was his answer during his 2009 campaign. That view was clarified yesterday when State Representative Aaron Michlewitz went on the record in support of expanded gambling in Massachusetts. Rep. Michlewitz, a Democrat representing the 3rd Suffolk District and North End resident, voted with the majority resulting in a 120-37 vote by the House of Representatives in support of a bill for two casinos and slot machines at racetracks.
Rep. Michlewitz said he did "months of research" and acknowledged "that both sides of the issue have valid points." In a statement and follow-up interview, the Representative said "the economic issues, unemployment situation and need for job creation" overrode his concerns of expanded gambling in the Commonwealth. Strongly influencing his vote was "the reduction in funding for vital programs and cut-after-cut in the budget that even put our cities libraries on the potential chopping block."
Proponents say the bill will create 15,000 jobs, generate $260 million in licensing fees and over $300 million in annual tax revenue. Michlewitz said it was "imperative" for the State to pursue job creation and revenue for the budget.
Rep. Michlewitz was noncommittal on the casino issue in his campaign and during most of his first year in office. He was former Speaker Salvatore F. DiMasi's Constituent Services Director for four years. DiMasi, also a North End resident, led the opposition to casinos that resulted in a 2008 House vote of 108-46 against expanded gambling. Michlewitz said he has communicated with the former Speaker regarding his vote. Recent appearances, including some with current Speaker DeLeo, have hinted Rep. Michlewitz would vote in favor of the bill.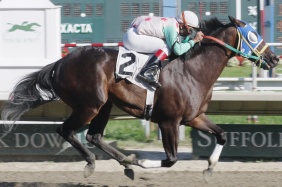 Regarding the impact on the North End, Michlewitz said he would look to "protect the interests of businesses and residents" in the community. The closest gambling facility would likely be Suffolk Downs in East Boston. He is confident that expanded gambling there would not have a negative impact on the neighborhood. "The North End will always be the "North End." A casino on the other side of the tunnel is not going to change that."
Rep. Michlewitz proposed an amendment to the bill requiring a referendum in the district of State Senator Anthony Petruccelli. The amendment was defeated. Senator Petruccelli, who represents the North End along with East Boston, is generally in favor of expanded gambling at Suffolk Downs and has also called for a referendum. East Boston State Representative Carlos Basile voted in favor of the House bill.
The issue now goes before the Senate where a different bill will likely emerge without the slot machines for racetracks. The House bill includes two casinos and up to 750 slot machines at the racetracks. Senate President Therese Murray and Governor Deval Patrick have opposed slots at the racetracks. The two bills will then go to conference committee where House members may vote again. The House vote yesterday of 120-37 would override a veto.